Beyond Omega Flavor Blast Liquid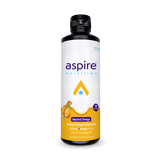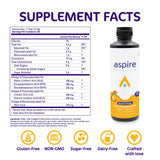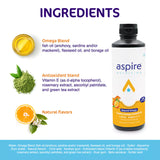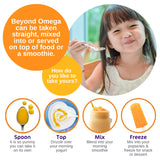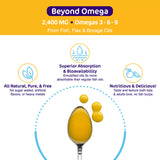 Beyond Omega Flavor Blast Liquid
"Tastes like a creamsicle" & does not cause fish-burps: Beyond Omega is a premium strength fish oil formulated with pharmaceutical-grade ingredients, delicious all-natural flavor, and 3x the absorbing power of regular fish oil.
30 Day Supply
90-Day Guarantee

Safe and Natural

Quality Assured
Benefits of Beyond Omega Liquid
Supports Healthy Inflammation*

Omega-3, 6, & 9 fatty acids are essential fatty acids that we all need but our bodies cannot produce on our own. Essential fatty acids provide your body the support it needs to combat unhealthy levels of inflammation and ensure your brain, heart, and joints receive the maximum support they deserve.

Supports Healthy Brain, Heart, Eye, & More

Beyond omega delivers a dense mixture of nutrients, not generally found from one food source, to provide you with a variety of nutrients to help achieve your health goals. EPA & DHA from fish oil to support heart, brain, eye & immune health, ALA from flax oil for healthy hair, skin and nails, and anti-inflammatory GLA from Borage oil to support healthy joints*.

Delicious & Easy-To-Take

"Most fish oils either come in bulky gel caps that are uncomfortable to swallow and cause unpleasant burping throughout the day. Or, they come in 'fishy' tasting oils that leave a bitter aftertaste trapped in your mouth for hours. Beyond Omega is famous for its delicious tasting orange-cream flavor (think:creamsicle) and silky-smooth texture that kids and adults look forward to taking every day."

No Fish Burps

Fish oils can be hard to digest, and fish burps can be a sign that your body is having trouble. Emulsified fish oils are much more easily absorbed so you avoid those nasty after-burps.
Nutritious and Delicious
The combination of premium quality and delightful taste and texture, makes Beyond Omega the perfect choice for both children and adults who wish to fight inflammation and optimize the health of their heart, joints, and brain.
Complete and Balanced Source of Omega 3-6-9 Fatty Acids
High Quality Total Omega® Oil Blend
Beyond Omega uses a unique and highly potent blend of pharmaceutical grade, ultra-purified natural triglyceride fish oil, fresh cold-pressed flax oil, and pure, healthy borage oils.
2,400 MG of Essential Fatty Acids in Each Serving
Beyond Omega offers both kids and adults a complete and well-balanced source of Omega 3, 6, and 9 fatty acids in each delicious serving.
Superior Absorption & Bioavailability
Beyond Omega has been emulsified for 3x more absorption than standard fish oils. Meaning: your body can absorb more of the high-quality nutrients inside of every ingredient. Therefore, accelerating the results you experience.
Antioxidant Blend
Antioxidants protect your cells from free radicals, reduce oxidative stress, and help regulate a healthy inflammation response. Beyond Omega is also packed with antioxidants, Vitamin E, rosemary extract, ascorbyl palmitate, and green tea extract.
Supplement Facts
Serving Size: 1 Tbsp
Servings Per Container: 29
Weight: 15.9
Flavor: Creamy Orange Dreamsicle
Amount Per Container
% DV
Polyunsaturated Fat
2.5 g
†
Monounsaturated Fat
1 g
†
Total Carbohydrate
6 g
2%
Omega-3 Polyunsaturated Fat
1300 mg
†
Alpha Linolenic Acid (ALA)
700 mg
†
Eicosapentaenic Acid (EPA)
365 mg
†
Docosahexaenoic Acid (DHA)
235 mg
†
Omega-6 Polyunsaturated Fat
730 mg
†
Linoleic Acid (LA)
530 mg
†
Gama Linolenic Acid (GLA)
200 mg
†
Omega-9 Monounsaturated Fat
370 mg
†
† Daily Value (DV) Not Established
Other Ingredients: Water, Omega Blend (fish oil [anchovy, sardine and/or mackerel], flaxseed oil, and borage oil), xylitol, glycerine, gum arabic, natural flavors, citric acid, xanthan gum, antioxidant blend (Vitamin E [as d-alpha tocopherol], rosemary extract, ascorbyl palmitate, and green tea extract), guar gum, beta carotene, sorbic acid.
Allergens: Gluten-Free, Dairy-Free, Sugar-Free, Non-GMO
}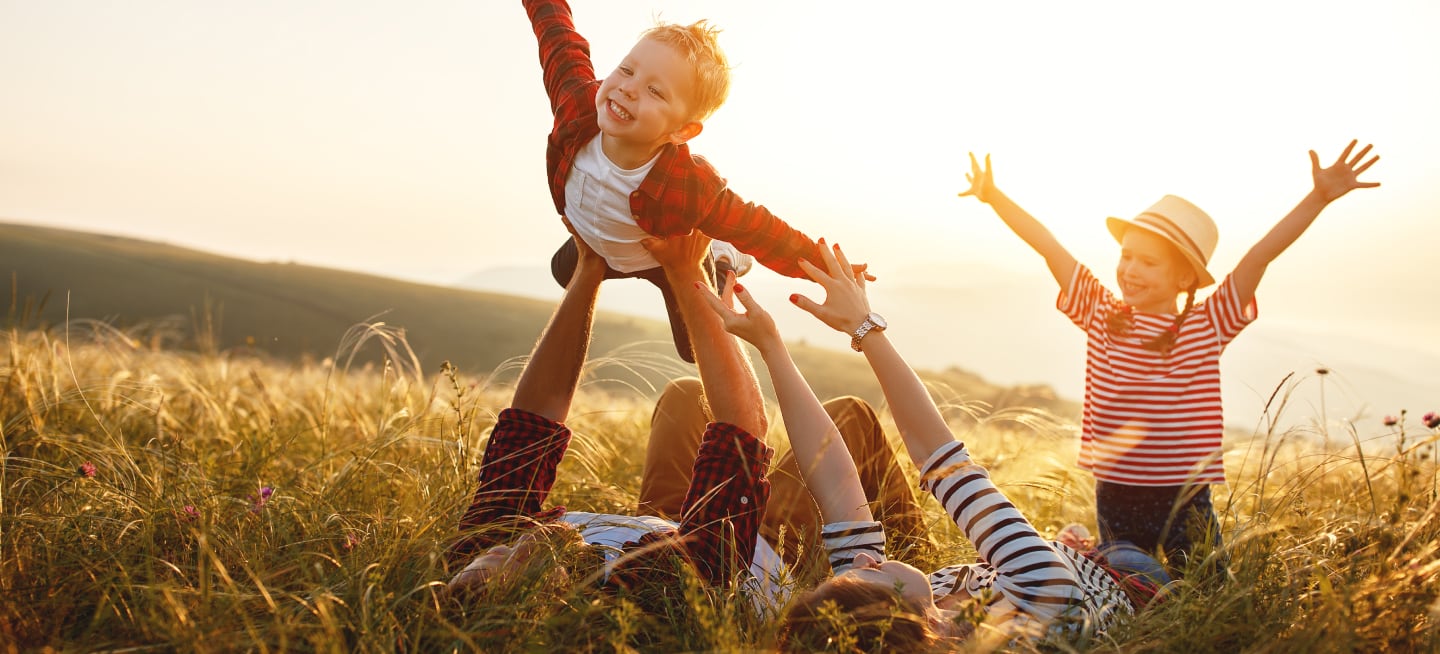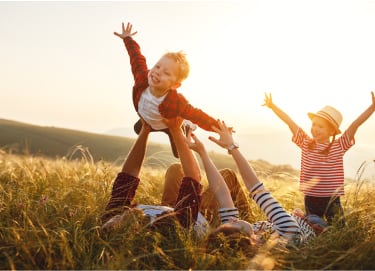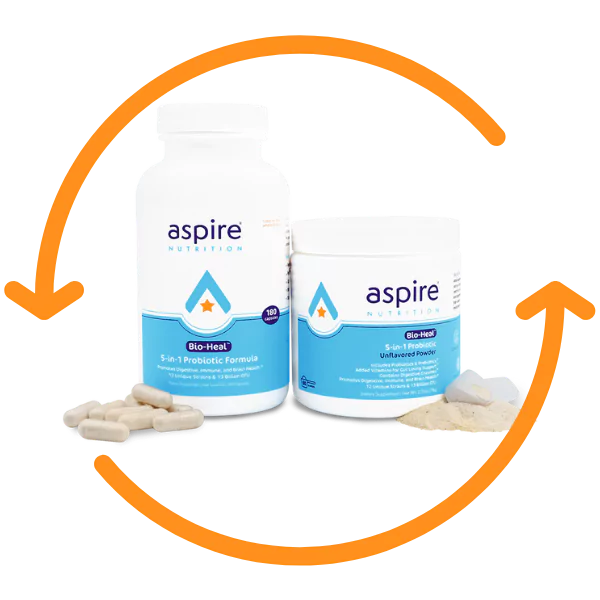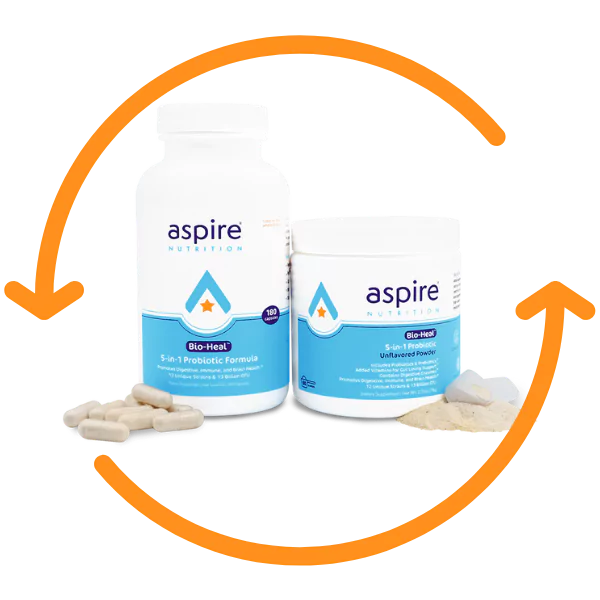 Your Routine on Repeat
Subscribe to your favorite Aspire Nutrition supplements and save 10% on every order, plus free domestic shipping on orders of $70 or more, and more!
Delicious!
" I was skeptical when people said this tasted great, because I was sure my super sensitive tastebuds would detect at least a fishy aftertaste. Not at all. This is so delicious, it's like having a dessert. My kids were so sad that they only get to have one Tbsp a day. "

- Aleah
Frequently Asked Questions
Where are your products manufactured?
We work with a manufacturer that has a stellar reputation that has been in business over 50 years right here in the United States.
Is your manufacturing facility cGMP Certified?
Yes! Our manufacturing facility is third-party cGMP Certified by NSF International and NASC. This certification requires the use of safe and effective ingredients, process controls throughout the entire facility, strict document and record controls, ongoing GMP training for employees and finished product testing. All plants work under the auspices of 21 CFR 111 which is the code of regulations for GMP.
Every raw ingredient that comes into our manufacturing facility is tested for both potency as well as contaminants by a third party lab. After passing, the ingredients are made into the final product and then they are tested again by a third party lab for both potency and contaminants on a skip lot basis.
What are the shipping options?
Please review our shipping policy for details on how we ship in the U.S. and internationally.
The ability to be absorbed and used by the body.