Symptoms vs. Causes
Many people can relate to the following symptoms: constipation, bloating, joint pain, brain fog, autism (symptoms), ADD/ADHD, memory, speech development, mood, stress, asthma, acne, disease, immunity, poor sleep, and allergies. We think of symptoms as smoke alarms triggered by one the three causes, or fires in your body:

- Unhealthy Gut
- Toxicity
- Inflammation

Most supplements, medications and therapies seek to put a band-aid on the symptom, but ignore the problem; which is like pouring water on a smoke alarm instead of the fire.

We don't formulate our supplements to pour water on smoke alarms, we formulate them to put out fires.

Aspire supplements are designed to fix the problem that is causing the symptoms and help people of all ages optimize their long-term health, vitality and development.
The Core 4
When people ask questions like, "What is the ultimate stack of supplements my family should take to protect us and optimize our health?" The answer is simple and always the same, "The Core 4." We believe these four supplements can help anyone achieve their full potential and put out all three fires.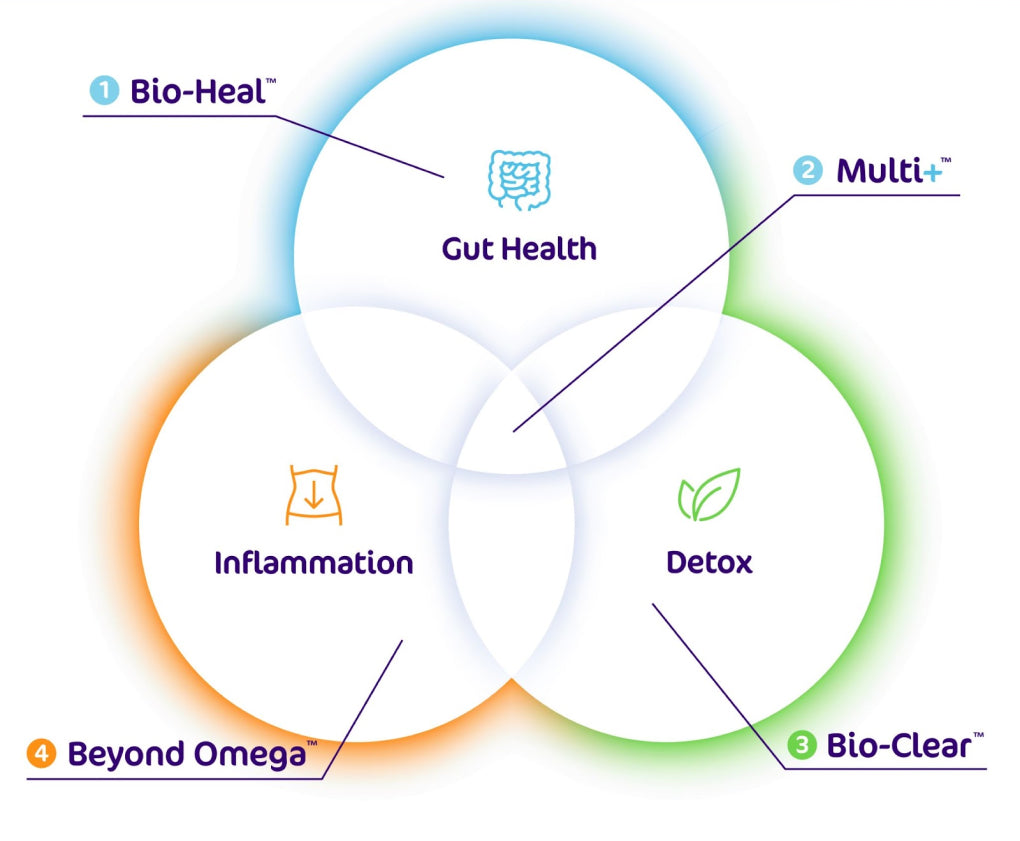 Learn More About the Core Areas of Health: