Bio-Heal 5-In-1 Probiotic Capsules
Bio-Heal is a revolutionary 5-in-1 probiotic designed to support healthy gut, immunity, and brain function. In addition to the 12 premium-grade probiotics strains and 13 billion CFU's (colony-forming units) per serving - Bio-Heal's formula also contains 4 other potent gut-health supplements for added support, extra strength, and accelerated results.
180 Capsules - Up to 4-Month Supply Depending on Weight
90-Day Guarantee

Safe and Natural

Quality Assured
Benefits of Bio-Heal 5-In-1 Probiotic Formula
Promote Healthy Gut Bacteria*

Restore balance and promote the growth of healthy gut bacteria responsible for healthy digestion, immune support, and healthy detoxification. Bio-Heal contains prebiotics to support the growth of healthy bacteria.

Brain Function Support*

The gut-brain axis refers to the physical and chemical connections between your gut and brain. Millions of nerves and neurons run between your gut and brain. Bio-Heal is a powerful tool in supporting healthy brain function. It contains specific strains of bacteria and phosphatidylcholine (PC) that have been studied to support healthy brain function.

Support Healthy Immune Response*

Nearly 70-80% of all immune system cells are found in the gut. Probiotics can help to assist your immune system and its ability to fight colds and other infections.

Detox Support*

Bio-Heal helps support the flushing out of toxins that may cause inflammation.

Boost Digestion & Nutrient Absorption*

Digestive enzymes especially help break down foods that our bodies have trouble digesting on their own, such as dairy and wheat. When our bodies cannot digest properly, it can lead to increased inflammation. Bio-Heal contains digestive enzymes to support the digestion of and nutrient absorption from proteins, fats, and complex carbohydrates.

Inflammation Fighters*

Inflammation can be caused by a list of gut health issues, including but not limited to leaky gut, food allergies and intolerances, and imbalance of gut bacteria. Bio-Heal helps fight chronic inflammation by supporting the lining of the gut, aiding in digestion of hard to digest foods, and promoting a healthy balance of gut bacteria.
5 Supplements in Every Serving
1. Probiotics - 12 Strains and 13 Billion CFU's
Our Probiotics and Prebiotics pack a powerful punch! Every serving contains over 13 Billion CFUs, and 12 unique strains that have been known to support digestive health, immune support, and healthy levels of inflammation.

Strains include: S. Boulardii, L. Reuteri, L. Plantarum, B. Bifidum, B. Lactis, B. Longum, L. Acidophilus, L. Rhamnosus, L. Lactis, B. Breve, B. Infantis, L. Casei.
2. Prebiotics
Prebiotics work together with probiotics allowing specific changes to occur, both in the composition and activity of the gastrointestinal system. They play a fundamental role in preserving health by maintaining the balance and diversity of intestinal bacteria. (Think of these as 'food' for the probiotics.)
3. Gut Lining Support
Intestinal lining permeability (leaky gut) can cause chronic inflammation and food addiction. We designed Bio-Heal with ingredients to support the integrity of the gut lining for optimal health.
4. Digestive Enzymes
Digestive enzymes help boost nutrient absorption and aid digestion. These enzymes support the digestion of proteins, fats, and complex carbohydrates found in today's processed foods.
5. Brain Function Support
Approximately 60% of the brain is fat. Low levels of Phosphatidylcholine (PC) in the body impact the brain and heart, affecting memory, mental alertness, behavior, and focus*.

Most probiotics only contain healthy bacteria but don't address inflammation levels or the integrity of the gut lining...supplement companies claim the ingredients are too expensive.
Supplement Facts
Serving Size: 3 Capsules
Servings Per Container: 60
Amount Per Container
% DV
Vitamin A (as Palmitate)
820 mcg (RAE)
91%
Vitamin C (Ascorbic Acid)
60 mg
67%
Zinc (as methionate)
7.5 mg
68%
Phosphatidyle Choline
100 mg
†
Protease (10,000 HUT)
133.35 mg
†
Lipase (125 FIP)
8.35 mg
†
Proprietary Probiotic Blend
13 BCFU
†
Saccharomyces boulardii, Lactobacillus plantarum, Bifidobacterium bifidum, Bifidobacterium lactis, Bifidobacterium longum, Lactobacillus acidophilus, Lactobacillus reuteri, Lactobacillus rhamnosus, Lactococcus lactis, Bifidobacterium breve, Bifidobacterium infantis, Lactobacillus casei
† Daily Value (DV) Not Established
Other Ingredients: Hypromellose (vegetable capsule), Silica, L-Leucine
Allergens: Gluten Free, Dairy Free, Sugar Free, Nut Free, FIller Free, Vegan
}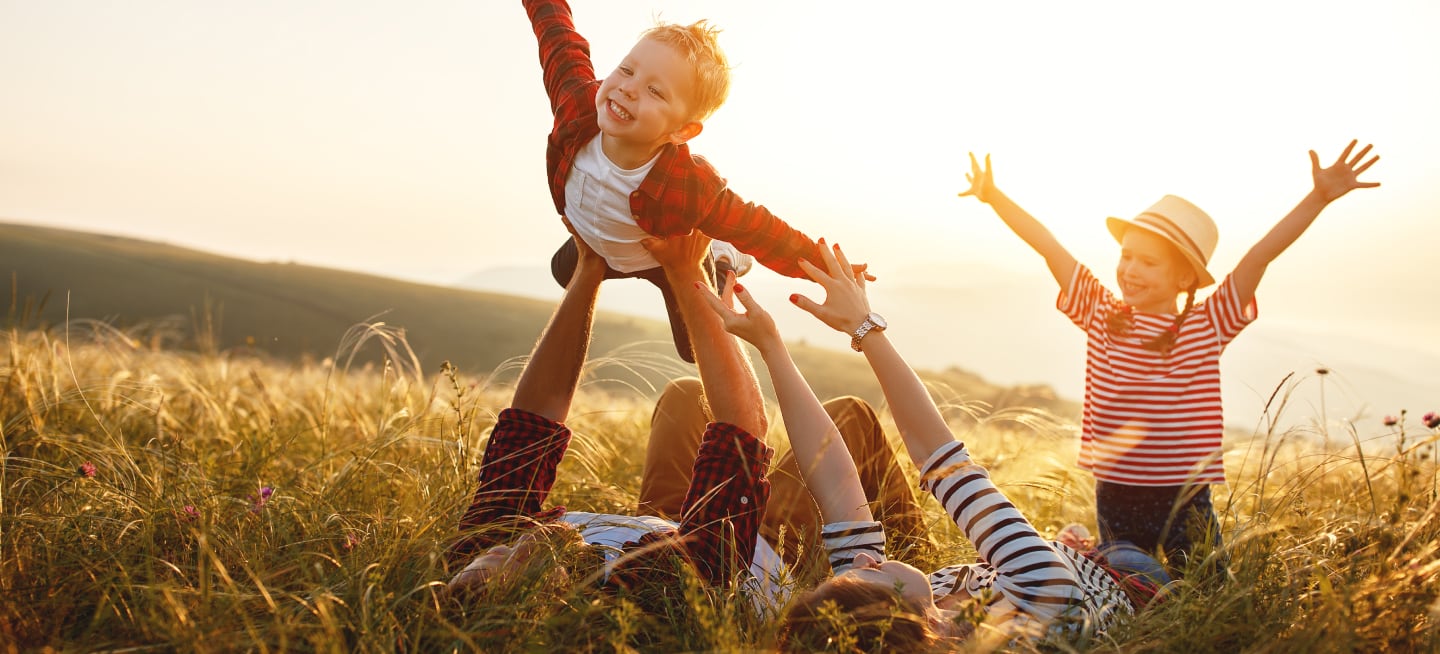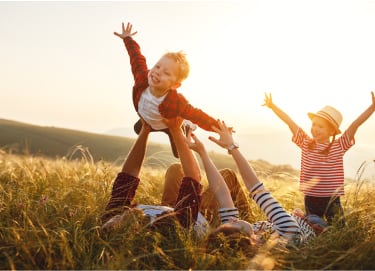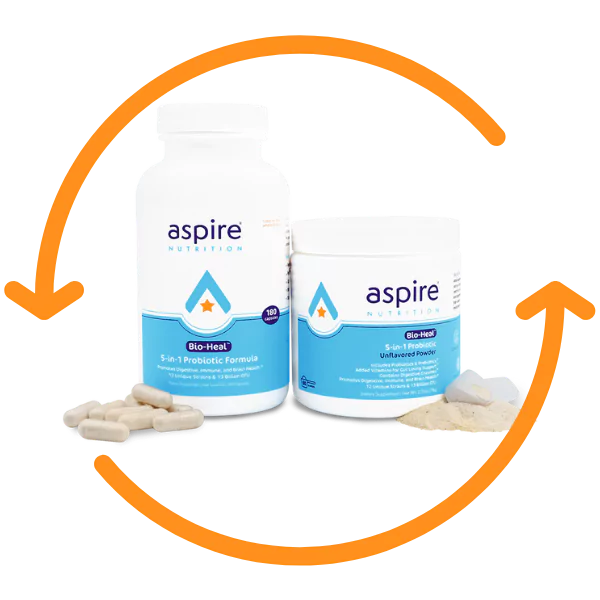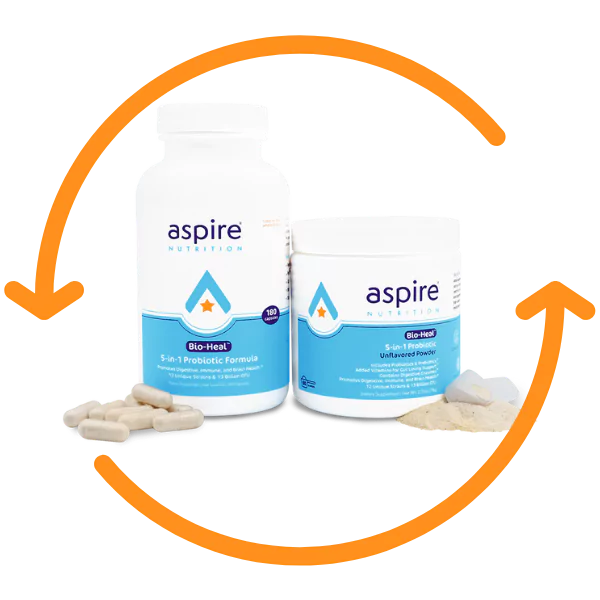 Your Routine on Repeat
Subscribe to your favorite Aspire Nutrition supplements and save 10% on every order, plus free domestic shipping on orders of $70 or more, and more!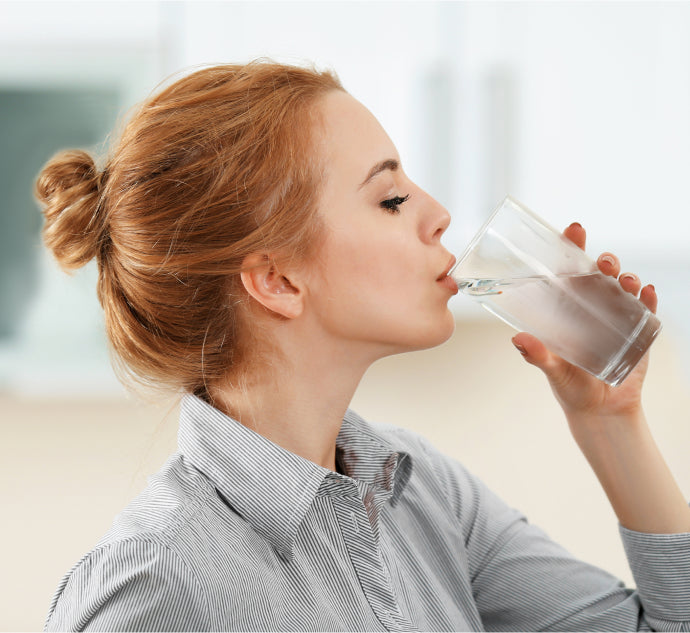 A Noticeable Difference!
" Best probiotic I have ever used! I never had such positive results from any other probiotic. Even the samples from my gastroenterologist recommended and gave me to try did not work near as well. "

- Rhonda Evans
Frequently Asked Questions
Bio-Heal is a 5-in-1 that includes prebiotics, probiotics, four ingredients to help heal the lining of the gut, neurotransmitter support (brain booster), and digestive enzymes to help maximize nutrient absorption from food.
We created Bio-Heal with the help of a product development team consisting of chemists and nutrition experts that have brought hundreds of products to the market. The ingredients all work together to heal the gut, reduce inflammation in the body, improve the immune system, help the body detox, and stimulate the brain.
How is Bio-Heal different from other probiotics?
Bio-Heal is different from other over-the-counter probiotic supplements on the market for a few reasons. We have doctors around the world recommending this product because Bio-Heal is more than a probiotic. Bio-Heal is a 5-in-1 that includes prebiotics, probiotics, four ingredients to help heal the lining of the gut, neurotransmitter support (brain booster), and digestive enzymes to help maximize nutrient absorption from food.
Many of our customers have tried other probiotics and didn't notice any change in their children. When they switch to Bio-Heal, they see a difference sometimes in as little as a few days. Bio-Heal is different and more effective for many reasons. The first thing is that it was explicitly created for Children on the Spectrum by a parent of a child with an Autism diagnosis. Additionally:
Strength - Our probiotic contains 13 billion CFU from 12 strains to balance the most severe imbalances vs. Culturelle which has 5 Billion from 1 strain.

Strain Diversity - 12 strains including ones that have been studied to improve sociability in Autism. You won't find the majority of them in other probiotics due to their cost. Lactobacillus Reuteri could help improve sociability and increase the amount of oxytocin-producing neurons (a hormone associated with social behavior and human connection) in the brain. It could also enhance learning and the ability to form new connections from thoughts and ideas.

Heal Gut Lining - Contains four ingredients designed to help heal the lining of the gut. A healthy gut lining is crucial for reducing inflammation and improving brain function. Bio-Heal is the only probiotic on the market that contains Phosphatidylcholine, an ingredient that helps heal the Gut lining and reduce inflammation. It can also help improve memory, motor planning, and executive functions such as sorting and prioritizing.

Digestive Enzymes - Contains enzymes to help break down food to maximize nutrient absorption.

Brain Booster - Includes a brain booster that can aid executive function and complex language.
Most of our customers have tried other brands and never noticed any changes in their child. Those same parents noticed a change in their child within a short period after taking Bio-Heal.
We can assure you we take pride in our quality and uphold the highest level of standards for our product, which is why we offer the money-back guarantee. We test every raw ingredient that comes into our manufacturing facility for both potency as well as contaminants by a third party lab.
How many CFU's are in each serving and which strains are in the Bio-Heal formula?
Each serving (1 scoop or 3 capsules) of our Bio-Heal 5-in-1 Probiotic Formula contains over 13 Billion CFUs, and 12 unique strains. The strains have been specifically selected as they are known to support digestive health, immune support, and healthy levels of inflammation.
Strains include: S. Boulardii, L. Reuteri, L. Plantarum, B. Bifidum, B. Lactis, B. Longum, L. Acidophilus, L. Rhamnosus, L. Lactis, B. Breve, B. Infantis, L. Casei.
Who is Bio-Heal Pro+ for?
There are three types of people we created Bio-Heal Pro+ for:
Children with severe cases of constipation, ASD, bloating, diarrhea, and ADD/ADHD.
Adults who want to rapidly reduce inflammation and accelerate the optimization of their digestive system.
Adults and Children who struggle to change their diet - but still want to optimize their gut-health and reduce inflammation.
(As much as I advocate for people to cut out as many unhealthy foods from their diets as possible - I also understand how hard it can be. Bio-Heal Pro+ is strong enough to build a healthy gut, despite a less-than-healthy diet)
Can Anyone Take Bio-Heal?
100% YES, Bio-Heal will work for anyone who takes it regularly. Bio-Heal's formula is designed for all children and adults looking to improve healthy gut function, fight inflammation and boost the immune system.
I Don't Have Gut Problems, Can I Still Benefit From Taking A High Quality Probiotic? +
We believe most people are in need of probiotic support. Here's why: Thanks to prescription antibiotics, high carbohydrate diets, fluoridated tap water, and high levels of stress, the good bacteria in our guts are being killed off, and our bodies can't replace them at the rate required for optimal health. In fact, I believe we need to avoid and reduce our consumption of these top 7 probiotic killers:
Prescription antibiotics
Excessive sugar intake
Drinking tap water (chlorine and fluoride)
GMO foods
Eating too many whole grains (plus gluten)
Emotional stress
Exposure to toxins and pesticides
Meanwhile, "bad" bacteria can flourish while the "good" bacteria is killed off, leaving your system out of balance.
Is Bio-Heal an FDA approved drug?
The FDA is not authorized to review and approve dietary supplement products for safety and effectiveness before they are marketed. This includes ALL nutritional supplements including the ones you buy in the store. That said, dietary supplements are regulated products. Dietary supplement marketing, manufacturing, labeling, and advertising are all covered by regulations enforced by FDA and the Federal Trade Commission.
Aspire Nutrition works with a manufacturer that has a stellar reputation that has been in business for more than 50 years right here in the United States. Our manufacturing facility is third-party cGMP Certified by NSF International and NASC. This certification requires the use of safe and effective ingredients, process controls throughout the entire facility, strict document and record controls, ongoing GMP training for employees and finished product testing. All plants work under the auspices of 21 CFR 111 which is the code of regulations for GMP.
Does Bio-Heal contain allergens?
Our Bio-Heal Probiotic is:
Vegan (free from egg, dairy, meat, whey, fish, shellfish, casein, and honey products)
Free of wheat and gluten
Free of sesame
Free of peanuts and tree nuts. However, the facility is not a certified nut-free, peanut-free facility. At the moment, they do not process products with nuts or peanuts. However, that does not mean this won't change in the future.
While Bio-Heal does not contain soy as an ingredient, this probiotic does contain the ingredient phosphatidylcholine, which is derived from soy lecithin. However, in most cases, phosphatidylcholine typically does not contain sufficient soy protein residues to provoke allergic reactions in the majority of soy-allergic consumers. It's also a potent ingredient that can help heal the gut, improve speech, memory, and cellular health. Studies show that the majority of children with ASD have inadequate levels of choline in the brain which causes many issues including decreased REM sleep, and reduced the ability to focus. Phosphatidylcholine is a precursor to both choline and acetylcholine, a neurotransmitter that regulates memory, motor planning, and executive functions such as sorting and prioritizing.
Free of corn ingredients (no corn starch, corn syrup, citric acid, additives, or flavorings). Unfortunately, however, corn is not considered one of the "8 major food allergens in the US", and therefore processing facilities are not checked for airborne contamination of corn products and we cannot declare that this probiotic is 100% corn-free.
Free of peaches, bananas, peas, sunflower, and coconut ingredients.
Why are the contents half full?
Great question! After receiving feedback from our customers in 2019, we worked with our team to make containers bigger to allow for an average adult-sized hand to fit inside the container.
Our containers are filled by weight (each bottle of probiotic powder weighs 102g or 3.5oz) and are purposely not filled to the top. There is a "fill line" about halfway by design, so that an average adult-sized hand can fit in the container to scoop powder out without spillage.
Don't Just Take Our Word For It!